Hi, friends! For the last several years buying and even thinking about baby stuff came with lots of anxiety, fear, and sadness. I would buy items with every pregnancy and would end up putting it all in a box and trying to forget about them after each loss. I didn't know when our time to have a baby would come, if ever, so I placed it far off in the back of my mind. Now that we have been matched with a baby and are hoping to have him in our arms soon I am starting to allow myself to get excited about baby items and all the fun baby shopping ahead! We are blessed with such giving friends and family that are throwing us a couple of baby showers and because of this, I have started our first ever baby registry!  I also did a registry as a checklist to help me keep track of what I still need to buy. It has been so fun! I would love your opinion on any and everything. We are registered at Target and have added several items from other websites as well. I love that you can have all your items on one registry, it is amazing! Most the items on our registry I have done a lot of research on and feel confident that is what we want but I am always open to different thoughts and ideas. If you notice duplicates on my registry, it is because I am undecided which one I want… this is where you come in! You can find our registry here.
To start off, I would LOVE if you would send me any formula must-haves. This may come as a surprise to some, but I will not be breastfeeding, so I would love some guidance for formula fed babies. I looked into possibly breastfeeding him, after hearing that was an option, but currently, my hormones are all over the place and we feel strongly along with our doctor that we need to let my hormones try and normalize again. Since losing Grace they have been a bit on the edge and it has been a constant battle. So, formula it is! I know our decision to formula feed our baby will raise some controversy, and I would be lying if I wasn't feeling a little inadequate that my body is unable to perform its "womanly duties". It is not easy being reminded of that. I am also slightly intimated by the "breastfed is best" propaganda that you see all over the baby aisles. I know Many women are very passionate about breastfeeding and feel that it is a must do in order to bond with your baby and give them the nutrients needed. However, I don't feel the need to advocate one way or the other, I feel strongly that each woman has control over her own body and that decision is very personal and is up to her. I also believe there are lots of other ways bonding with the baby occurs, especially when breastfeeding isn't an option. If we do ever have a biological child I would definitely like to try breastfeeding if it works out to do so. Put simply, many women can't or choose not to breastfeed and there is NO reason we should be shaming them for that. It is a choice, and sometimes it is not a choice. So please let women figure out what works for themselves and their baby on their own. With that being said, I have done a lot of research on items that could come in handy when we begin formula feeding, but I am struggling in this area, so please send suggestions my way. After speaking with our pediatrician we plan on using Costco brand formula. Saves us some money and our doctor explained it has all the same ingredients and nutrients as the name brand formulas just at a lesser cost.  Kirkland brand formula for the win!
A few other things I am loving but wondering if they are a baby must have. The dockatot… I have heard awesome things, so I registered for one and I am sure I would use it a lot, but I would love your thoughts. I think this would be really nice to have for the first couple weeks when we are in Atlanta in a hotel room so he has a comfortable and safe place to sleep, especially because it is light and easy to move around. Another item is, the Halo Bassinest. It is a bassinet where the baby can almost be in your bed with you but is protected. It comes with built-in vibration, white noise, music, and lights. I have a friend who has one and she loves it. We think this would work great in our bedroom as we are planning to have our baby in our room for the first little while. We haven't really decided how long, I am sure we will have to just see how things go and make that decision after he is here and we start to get into a routine. The last item is the Fisher-Price Auto Rock N' Play. Reviews on this item have been great so far. So I am interested to hear thoughts. Really, we are open to any and all suggestions.
I am planning to carry the baby close to me as much as possible, especially on our flight home from Georgia. I am wanting to carry him to help with bonding but also to have my hands free. The wraps I am currently liking are Solly Baby Wraps and Happy Baby Carriers for more than just a wrap and more of a carrier. I know both of these brands are pretty popular. I have seen a lot of you wearing your baby in something similar. Please share your favorite brands and what you love about them.
I would love to hear your opinions on bottle brands, pacifiers you love, and swaddles you love. For swaddles, I am leaning towards these, but am open to suggestions. You will find my favorite swaddles on my registry (here, here & here) Arent these the cutest patterns? I am swooning. Farmgirl at heart, love to fly fish and can't go wrong with a plaid! Also, Can I just say it is amazing how different everyone's opinion is on bottle and pacifier brands? For this reason, I put a few different ones on our registry. I think we are open to any and all and will figure out what works best for him as it will be lots of trial and error.
Lastly, we are thinking this car seat in all black and this stroller. I have debated this stroller as well, but the price point is quite a bit higher. Luckily both the strollers that I like can grow with the family, which is the main reason we are wanting something like this. The price is a bit higher than a single stroller but we won't ever have to buy another stroller again, which is a huge bonus.  We are also debating between this car seat and this car seat. The black with the gray sweater and the black with stripes are the Maxi-Cosi Mico Max 30 and the other solid black is just the Mico 30. We are leaning towards the Mico 30 solid black (far right). They are really similar, just the one has fewer features and is a bit lower price point. I have heard great things about Maxi-Cosi car seats. Thoughts?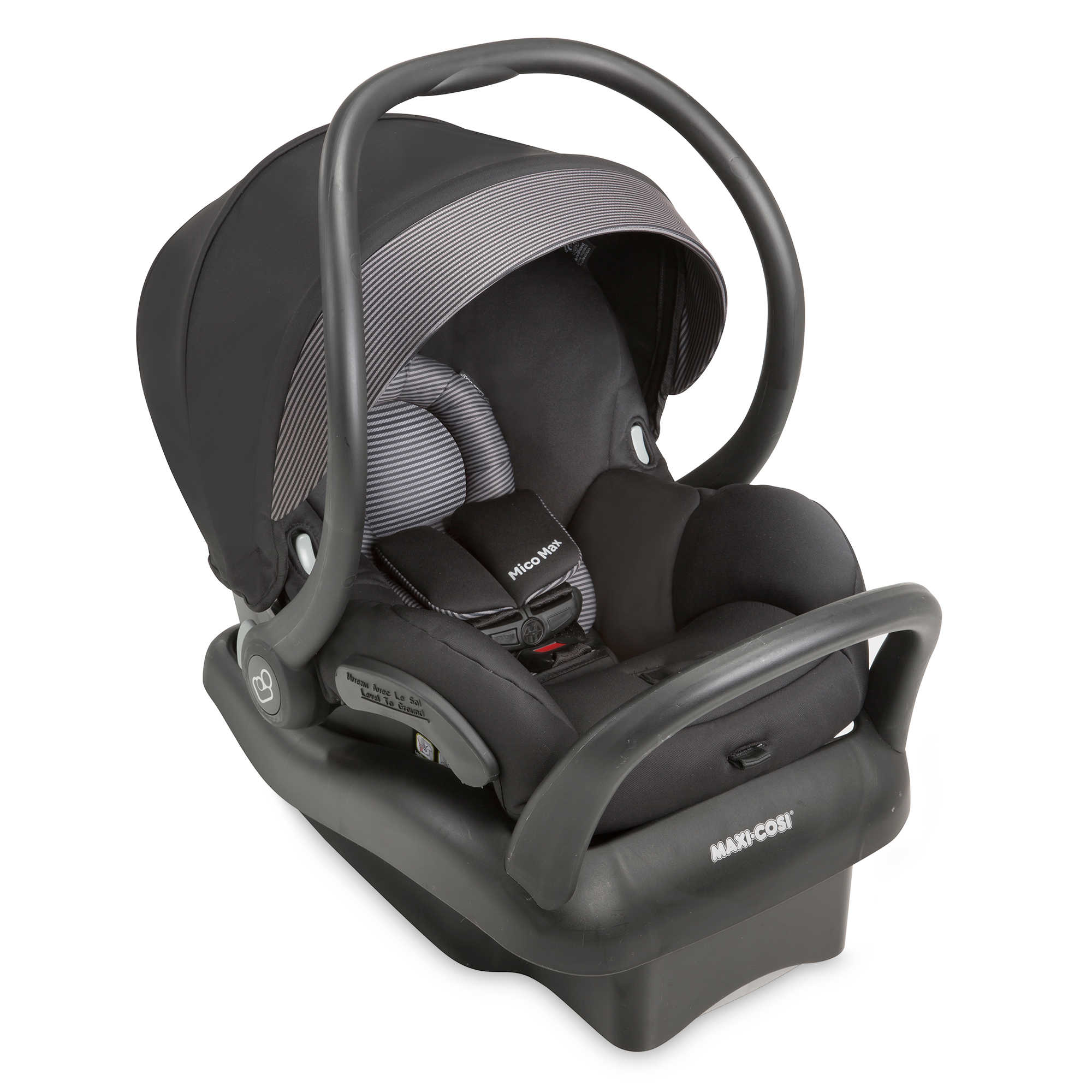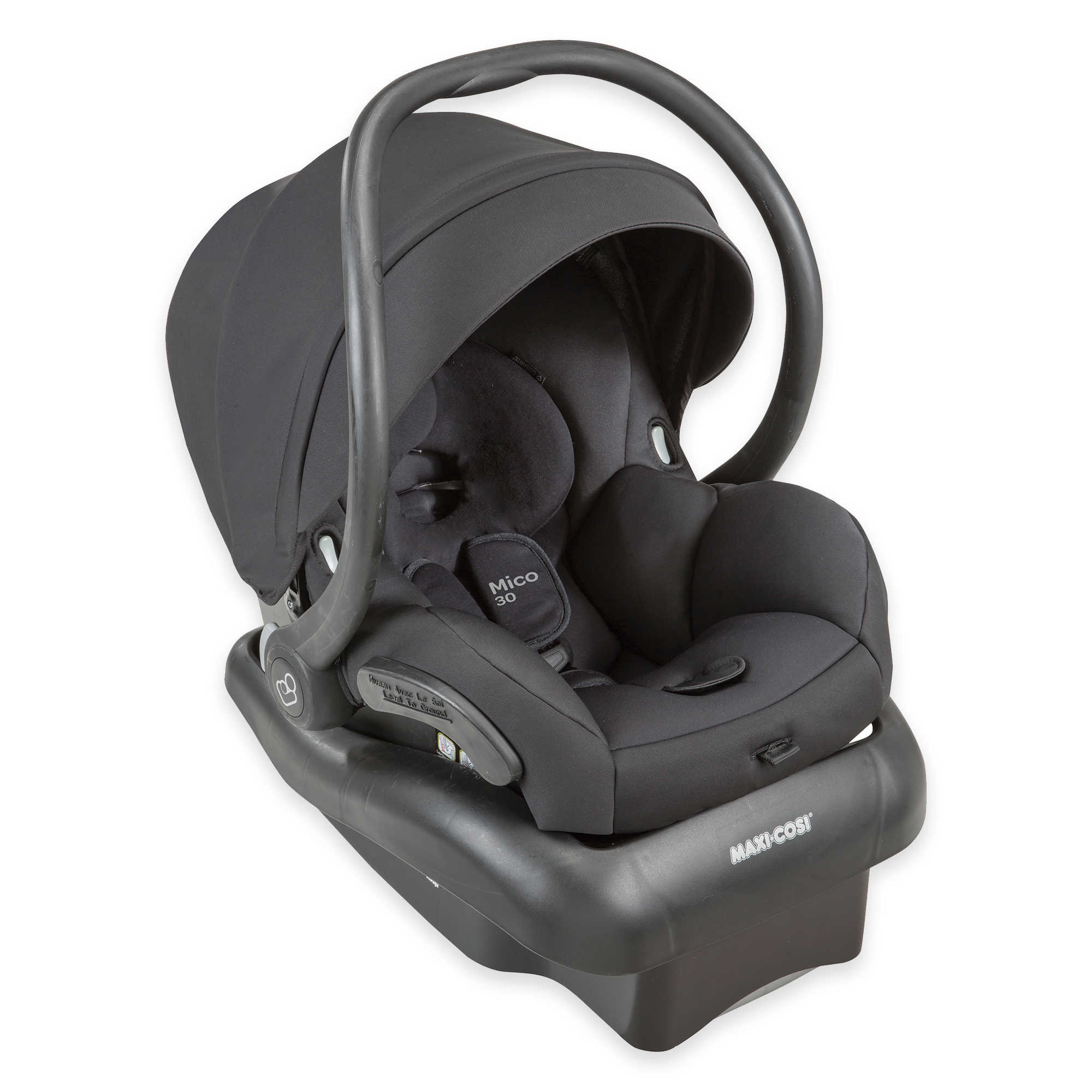 I almost forgot…. these are the different diaper bags I am looking at. I am leaning towards the Honest Co. but would love your opinion. The Fawn Design looks really cute, I have heard it doesn't hold its shape very well. I have also heard the Honest Co., has better storage. I have also looked at this one and this one from Petunia Pickle Bottom. Opinions, please!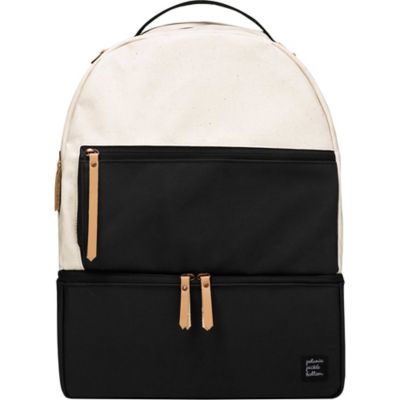 Items I don't plan on getting and for that reason are NOT on my registry are a diaper genie, I just plan on running stinky diapers outside. A wipe warmer, this just seems overrated, and what do you do when you are in public?? He will be bothered by the cold wipes. Also, I am curious if a baby bathtub is necessary? We are looking at the PUJ Tub for its space-saving bonus. I don't want anything huge that I have to store because I don't have anywhere to store a small tub. Anyways, there are a few items that some might think are necessary, but I am feeling like they are overrated. Maybe my opinion will change. If you have items that you got for your first and felt like they were a bit unnecessary and you didn't use please share!
We are so excited to finally be to this part in the process and are having so much fun. We just put up our crib and it was so exciting. It has made this process seem so much more real. I will be posting pictures as we start to put the nursery together. Thank you for any and all advice. Please leave comments below or send me an email. We are rookie parents, and I know you have all been there, but by now you guys are pros. Please send your professional opinions and help our way. 😉 We are excited to hear what you guys think! There are a lot of items I didn't blog about (i.e., Highchair, Pack N' Play, White Noise Machine, Owlet) so take a look!  I think we are playing to use the owlet to help our stress levels. It will either help or make it worse… not sure? Again, to see all of my favorites you can go to our registry and find it under Thomas & Ashley Olsen. Baby stuff is so cute right now!